Leek Auctions
Leek Cattle Market is run by a separate company Leek Auctions Ltd which is jointly owned by Graham Watkins & Co and Bagshaws LLP. The Market is situated on the outskirts of Leek (Off Junction Road, ST13 5PY) and over recent years facilities have been improved greatly for both cattle and sheep to handle the increasing numbers.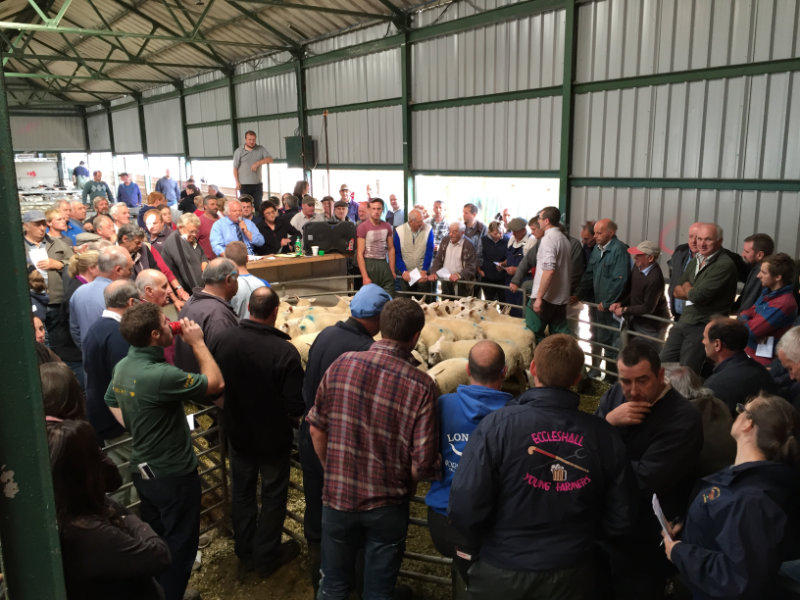 The Cattle Market provides the following services:-
Each Tuesday sale of Dairy Cattle, Rearing Calves, Barren Cows and Butchers Cattle, Prime and Cull Sheep and All Classes of Pigs.
Fortnightly Red Market for Barren Cows and Clean Cattle (no 6-day rule)
Autumn/ Early Winter Special Saturday sales of store and breeding sheep with over 60,000 head each season.
Fortnightly Saturday sales of Breeding and Store Cattle.
Monthly Pedigree Sales of Dairy Cattle
Monthly Sales of Store and Breeding Pigs
Seasonal Special Sales of Ewes with Lambs at Foot
Free marketing advice on the sale of all classes of stock.
Graham Watkins 07976 370894 Robert Watkins 07929 946652
Selling Times each Tuesday are as follows:
Prime, Cull and Store Pigs – 9:30am
Rearing Calves 10.00 am. Barren Cows 10.00 am.  followed by Clean Cattle All Classes of Sheep 11.00 am  Dairy Cattle and Young Stock 11.00 am
Recent Auctions
January 11th, 2020
Report of Catalogued Sale of Store and Breeding Sheep - 11.01.20
Report of Catalogued Sale Incorporating Derbyshire Diamonds Show & Sale of In Lamb Texel's Download Report
---
March 7th, 2020
Store & Breeding Cattle Sale

---
April 4th, 2020
Store Cattle Only Sale
Please take note of the information in the catalogue with regards to COVID 19.
---
April 18th, 2020
Store Cattle Only Sale

---
July 4th, 2020
Report of Catalogued Sale of Store and Breeding Cattle - 04.07.2020
Report of Catalogued Sale Download Report
---
July 18th, 2020
Store & Breeding Cattle Sale

---